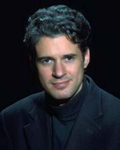 Cellist David Cunliffe began studying at the age of nine in his native England. Three years later he was chosen to receive a scholarship to the Royal College of Music in London. In 1984 Mr. Cunliffe went on to study at the Royal Northern College of Music where he founded the Argyll String Quartet and was the recipient of the Terrance Weill and Leonard Hirsch Quartet prizes and the Lady Barbirolli Chamber Music Award.
His teachers included Margaret Moncreiff, Moray Welsh, William Pleeth, Christopher Bunting and Ralph Kirshbaum. He completed his studies at the International Yehudi Menuhin Music Academy in Switzerland where he studied with Radu Aldulescu and toured throughout Europe with Yehudi Menuhin and the Camerata Lysy.
In 1995 he was asked to join the Balanescu Quartet, touring extensively to Australia, Europe and the United States appearing frequently on radio and TV, including featured performances on NPR and the BBC. He has served as Principal cello with the RNCM Chamber and Symphony Orchestras and for performances with BBC Philharmonic, BBC Scottish and Royal Scottish Symphony Orchestras. Mr. Cunliffe can be heard on various recording labels including Enja, DMD, Albany and Cedille.
A founding member of the Virtuosi Chicago Chamber Orchestra, Mr. Cunliffe is currently on the faculty of the Music Institute of Chicago and is a member of the Lincoln Trio, ensemble-in-residence at the Music Institute of Chicago.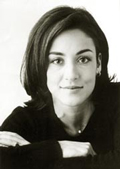 "A pianist of exceptionally finished technique and purity of musical impulse." (Boston Globe) Marta Aznavoorian has performed nationally and abroad. A Chicago native, she has performed in her hometown's most prestigious venues, and has appeared as a soloist with the Chicago Symphony Orchestra, Sydney Symphony Orchestra, New World Symphony, Aspen Concert Orchestra, San Angelo Symphony and San Diego Symphony, working with such renowned conductors as the late Sir George Solti, Lukas Foss, Michael Tilson Thomas and Henry Mazer, to name a few. Solo recital credits include the Kennedy Center in Washington D.C., Sydney Opera House, Steinway Hall, Weill Hall, Caramoor Festival, Tanglewood Festival, Music in the Loft, Dame Myra Hess Series, and Green Lake music Festival.
Ms. Aznavoorian has collaborated with such artists as the Pacifica Quartet, Julian Rachlin, Robert Chen, Colin Carr, Stefan Milenkovich, and Jennifer Frautschi. She has made a recording of Sonatas for violin and piano by Stravinsky and Ravel under the ARTEC label and is currently working on her next recording with Cedille Records.
Ms. Aznavoorian received her Bachelor of Music degree and Music Performers Certificate from Indiana University, and a Masters of Music degree from New England Conservatory. Past teachers include Lev Vlassenko, Menahem Pressler, Carolyn McCracken, Patricia Zander, Evelyn Brancart, and Emilio del Rosario.
A member of the Lincoln Trio, ensemble-in-residence at the Music Institute of Chicago, Ms. Aznavoorian is also a member of the MIC Faculty.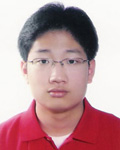 In Won Kang began studying music composition at the Korean National University of Art Preparatory School, where his teachers included Sungho Whang, Younghee Yoo, and Sung-Ghi Kim. In 2006, Mr. Kang won first place in the high school division at the Choon-Chu Music Competition. After studying gayageum at Guk-Ak High School, he graduated in 2007 and went on to continue his studies in music composition at the Korean National University of the Arts. He is currently a student of Professor Byung Eun Yoo. Using his strong background in Korean cultural music, he plans to continue composing music with traditional Korean themes.
"Baet-Norae: Barcarolle," for cello and piano, is based on a folk tune from the Kyung Sang province. The cello's melody is accompanied by a piano part written to resemble a janggu - a Korean percussion instrument frequently used to accompany a solo instrumentalist or singer. The rhythm of the melody is styled on the traditional geut-geo-ri rhythm, with variations in different styles, such as the jajin-mori, ut-mori, and dan-mori rhythm patterns.