Required Pieces and Composers
Etude for Children (Based on Korean Children's Song) No 14 and No.50
by Byung-Eun Yoo
Byung-Eun Yoo
Born in 1952, he studied composition at the Seoul National University (BM) and at the University of Michigan (MM). Utilizing many elements from Korean traditional music he has been producing works since 1980s, most of which sound uniquely Korean.
He is currently professor of composition at the Korean National University of Arts School of Music. Some of his works are Hahn for Orchestra, Shinawi No.5 for Orchestra, Children's little Sanjo for Piano and Orchestra, Piano Sanjo No.2, Shinawi No.7 for Flute, Cello and Harp and so on.
Etudes for Children
Etudes were written in 1990s. Although they are studies for children, most of them were not only intended for the technical purpose but also as artistic compositions performable at the concert. Many of them are based on modern Korean children's songs. And rhythms and modes from Korean traditional music were also used in some of them.
Etude No. 14 begins with a rather technical and prosaic motive borrowed from the Etudes by Hanon which used to be studied widely by Korean children in the 1960s and 1970s.

Etude No. 50 is based on modern Korean children's song titled Usan(Umbrellas). The whole tune is not heard continuously but fragments of it are scattered here and there mostly in the left hand.
Soonmee Kahng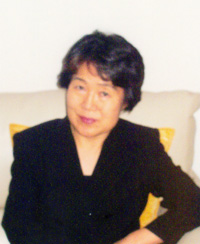 Soonmee Kahng, PhD
Professor, College of Music,
Sungshin Women's University
Seoul, KOREA
Ewha Women's University, BM
Manhattan School of Music, MM
Michigan State University, PhD.

Arirang Fantasy for violin and piano
Korean folk tune, Arirang is used as a theme in this music. The melodic and rhythmic characteristics of Arirang are various in different localities. Kynggi Arirang is cheerful, Kangwon Arirang (consisted in five beats) is aggressive on the other hand. Both tunes are presented in the beginning and middle sections with it's variations. Mostly the rhythmic characteristics of the tunes is represented in the piano accompany and improvised like sections are appeared in both parts. This music was written in 2004 for the Sejong Music Competition.
Keumok Heo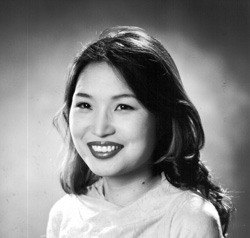 She has earned advanced music degrees from several
universities, including a master's degree in composition from Northwestern University. She also studied at Robert Schumann Musikhochschule, Duesseldorf, Germany where she received a Diplom (the equivalent of a masters degree) in composition and a minor in piano. Additionally, she graduated from Yon Sei University with a bachelor's degree in composition and a minor in piano.
Her compositions have been performed in Germany, Asia and the United States and have been featured in several international music festivals. Her work has been published in written scores and on CD.
Fantasy for Violin and Piano
This piece was composed in 2004, especially for the First Sejong Music Competition. The theme is based on a Korean art song, Sarang by Nanpa Hong.
Sopum for violin and piano based on the theme of Sanyoungsan Keumok Heo
Sopum for violin and piano based on the theme of Sanyoungsan